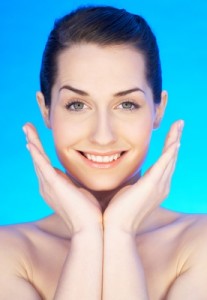 Beauty Tips For Models
It's very true that beauty is in the eye of the beholder, but in the cutthroat world of modelling, beauty is big business. Here are the top ten Beauty tips that what will keep you looking good and hopefully fighting off the competition.
Natural Looks – Being realistic is essential if you want to become a model and avoid getting hurt later.  In particular fashion modelling does dictate that a model should have a certain look.  Although modelling takes many guises with plus size models always in demand today, its not all about size.
Nutrition Tips– Healthy eating is vital to everyone, but especially so to models who need to maintain a healthy body for their job.  Thankfully, the size zero trend is now severely frowned upon, instead models should aim to have a slim, fit but healthy body.
Skincare Tips– Flawless skin is hard to achieve but clients will expect models to have fresh, clear and healthy looking skin.  A beauty tip for skincare is to have a good diet and drinking plenty of water will help keep skin clear, alongside a good skincare routine of cleansing, toning and moisturising.  Deal with any problem areas before assignments and learn how to cover the occasional blemish or spot.
Haircare Tips– Model's hair can often be restyled several times on one photo shoot, therefore it must be kept in great condition.  Regular cuts every six weeks and special treatments when needed will ensure hair is kept shiny and looking good.
Make Up Tips – Lessons are a great way to learn how to apply make up professionally and are available is beauty salons and at department store make up counters.  A couple of beauty tips for photographic modelling is to ensure that foundation is toned a yellow colour, use a good blush colour and make sure eyes are not too dark.
Fashion Tips– Keeping up with the latest fashion trends is a good idea, although you don't have to buy them all!  Learning how to put clothes together is a real skill and helps keep you looking good even if you are on a budget.
Exercise Tips– This should be part of your healthy lifestyle, regular exercise will help keep you fit and ensure that your body stays toned.   Aim to exercise at least two to three times a week to maintain your fitness and body shape.
Sleep – Getting plenty of sleep will help you feel rested and ready to face the world.  A recommended beauty tip is that you have 8 hours sleep which is also good the for skin and general wellbeing.  Sleep should be seen as a necessity not a luxury.
Tanning Tips– A tan may make you feel healthier but we are all aware that a sunless tan these days is the way forward.   Professional spray tans are available in salons or try lotions to give you the sun kissed look.  Make sure you practice well in advance to avoiding looking too orange!
Drink, Drugs & Partying – Excessive drinking, drugs and late night parties are not option if you are serious about being a model.  All will have an impact on your body and looks, modelling is hardwork and takes commitment and willpower.
Remember, beauty is only skin deep and what is underneath can be just as important as what is on the outside.  Professional and hardworking models are much more likely to get recalled for further modelling assignments.