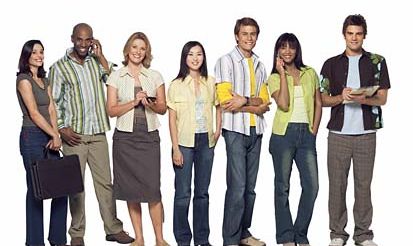 At How To Be A Model we believe that if you are interested in the modelling and entertainment industry and would like to gain confidence
or a 'foot in the door', becoming an extra for film or TV can be a fantastic place to start.
How To Be A Model has been looking at the skills required for extra work and the realities
of spending time as an extra and we've come up with a top five list of tips for anyone who is
considering giving it a try!
1) Be prepared. If you gain work as an extra it is important to take the assignment seriously, so
make sure you always arrive early and are willing to do what is asked of you – even if this means
lots of waiting around.
2) Amuse yourself. With waiting around in mind, always take something with you to help pass the
time if required – a tablet or smartphone can be great for this but bring headphones and make sure
that your ringer is turned off.
3) Quiet on set. Don't be caught chatting or making any unnecessary sounds, unwanted background
noise will lead to the scene being filmed again – and you being asked to leave.
4) Be flexible and ready. Always be prepared to stay late or ready for a call to the set at short notice.
Likewise, the more available you are on a day-to-day basis the more likely you are to gain work
as an extra, though we wouldn't recommend giving up the day job!
5) Know your place. Never approach the director or main cast – even if you believe you have
a 'fantastic idea' that will improve the production, or the best chat up line they've ever heard.
6) Accept criticism gracefully. It's no secret that to make it in the industry requires a thick skin.
Don't be offended by criticism, turn it into a positive by listening carefully and acting on what
you're told.
7) Costumes. Look after any costume that you're given and return it in perfect condition. If you're
asked to provide your own costume it can be a good idea to bring 3-4 options.
8) Find a reputable, government regulated agency to represent you and research them thoroughly
before signing up.
9) Ignore the camera. Never look at the camera, this will ruin the shot and is a sure-fire way to upset
the director.
10)
Be realistic. Don't expect to be treated like the main cast, see this job for what it is. You are
not Angelina Jolie – yet – so it's unrealistic to hope for special treatment.