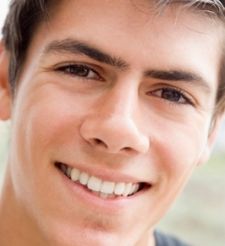 How to be a male model: when you think of modelling you instantly think of beautiful women modelling amazing clothes on the catwalks of London, Paris and Milan.  Competition is fierce to get to this level but modelling is not just about women, the male modelling industry can be just as cut throat.
Male models are wanted for all types of modelling not just for catwalks.  Magazine covers, articles and adverts for mens magazines need male models.  Catalogue modelling, high street store promotions and websites, TV advertising, photographic and promotional modelling work are just a few more examples.  All these genres of modelling need men to sell clothes, services and products to men.
Just like female modelling there is a demand for all types of male models, clients look for men of all ages from young teen models to more mature men.  Different body shapes and sizes are also needed, from those men with a great six pack to the 'normal' man on the street.
There are famous male models that have got to the top of the industry such as Sean O'Pry, Simon Nessman and Clement Chabernaud.  These famous models advertise top brands such as Calvin Klein, Diesel, Giorgio Armani, Ralph Lauren and D&G to name but a few.  Some famous men models have taken up modelling after becoming a celebrity.  David Beckham is one such celebrity sportsman who successfully moved into the world of modelling to promote his aftershave and mens underwear.
So can Mr Average in the street get into male modelling, well the answer is yes why not.  Even if you are not Mr Muscle look at what you do have, for example if you have a good head of hair, think about the products and promotions around mens hair from mens shampoo to male hair colouring products.
Although it is just as important for male models to look after themselves, and many modelling tips relate to men just as they do female models.