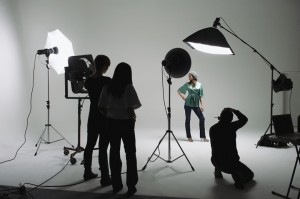 How To Be A Model Now
Want To Know How To Be A Model?
Modelling is well known to be lucrative if you get the top of the modelling business but it can be a really enjoyable job and many models earn a good living.
However, the modelling industry is also known for being highly competitive, gruelling and at times harsh, therefore a strong sense of character and drive is a must if you want to be model.
Some strengths that will stand any model in good stead is the ability to work hard, along with having confidence in yourself and being comfortable in your own skin is crucial when dealing with clients, photographers and model agencies.
There are hundreds of model agencies across the UK, but it is important that you sign up with a reputable modelling agency.  Asking the right questions is key when speaking to potential model agencies for instance, ask how long have they been trading, what type of models do they have on their books and what clients have they worked with. A responsible model agency will be able give you the benefit of their experience and expertise to help you within this fast paced sector with advice on how to be a model.
A healthy diet and lifestyle will help set you apart from the many other models in the business.  Being the best you can be by taking care of yourself, looking after you hair and skin is vital.  Size is important if you plan to be a fashion model or are aiming for the catwalk, but there are many other types of models needed everyday.
Models do come in all shapes, sizes and styles, with model agencies needing to supply a wide range of models on a daily basis, from plus size models to baby models.  There are even hand and feet models that are required for close up shots of just their hands or feet!
Rejection is an everyday occurrence in the modelling industry, and if you want to be a successful model you must have the determination to accept rejection and move on.  Even the top models get turned down, the answer is not to take it personally and accept that you were just not right for that particular modelling job.
Some supermodels are known to have a reputation for being 'divas', but it is essential that models are professional.  Within the world of modelling word of mouth goes a long way and clients are much more likely to hire you again if you are keen to learn, polite and competent.  A good reputation in the modelling industry could ensure than more work will follow.  Turning up late for photo shoots, being difficult and rude to photographers and clients will almost certainly mean that you are less likely to be hired as a model in the future.
This is just a brief introduction into how to be a model if you want to learn more look at our web pages that are filled with advice for all types of modelling and invaluable tips on casting and creating the perfect photo. Modelling takes hard work and if you put the effort in then your modelling dreams could come true.
Read more on